Ari Drougas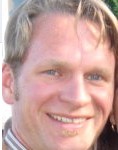 Associate Broker
Email
Office: 208-726-6000
Mobile: 208-720-6084
Fax: 208-726-1717

Ari has worked as a full-time Realtor since 1999, and has a broad knowledge base pertaining to residential real estate properties and vacation properties. He earned his license as a Real Estate Broker in 2005.
Ari specializes in applying his creativity to the marketing of unique properties, digging deep to develop a real sense of story and providing unparalleled levels of supporting information which make it easy for a consumer to fully understand an offering – qualifying properties that meet individual needs beforehand. This minimizes the expense of "ground time" invested on both sides of a transaction, just one way to increase client's value of real estate services.
Raised in Ketchum, Ari has a very deep understanding of the Wood River Valley. He graduated from the School of Journalism at the University of Oregon in 1992, and re-located back to the Wood River Valley in 1995, eager to come back to a wonderful place where open spaces abound and recreational opportunities lie just minutes from any doorstep.
Ari has been a Hailey resident since 1996, where he built a home for his wife, Cara, and their three children Sofia, Evathea, and Naia.